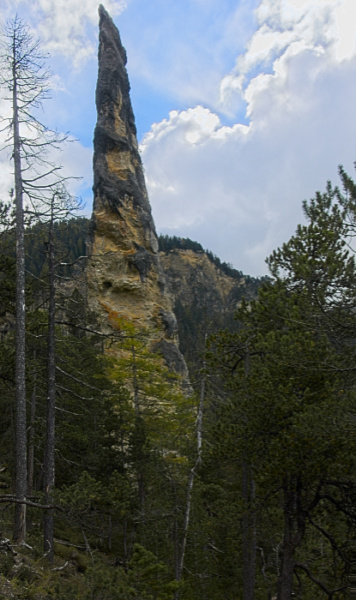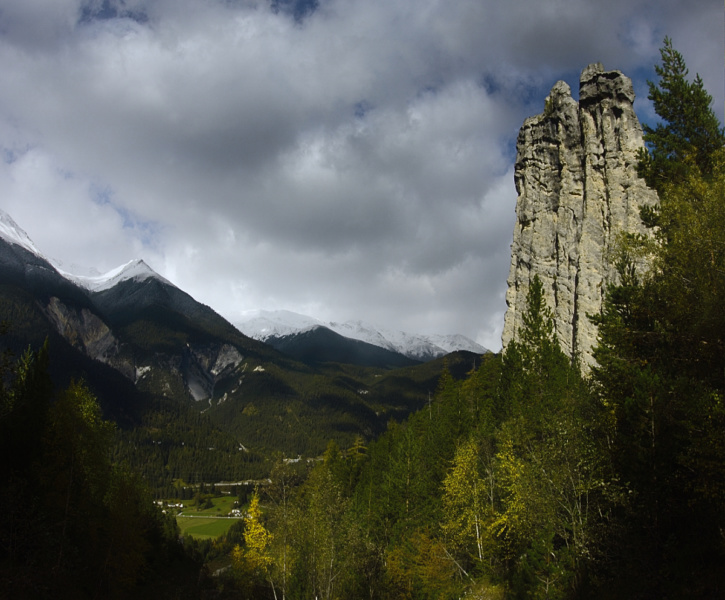 Crap Furo, accessible from the Skateline parking lot in Surava, signposted.
Circular route (Path of the Pioneers) about 2.5 hours

The needle-shaped rock is worth the easy walk, first along the Landwasser river, then uphill at a sulfur spring on a narrow path, a wider path when coming back from Crap Furo to the parking.

The views of the mountains on the northern side of the valley, i.a. Piz Linard were also a highlight that day.