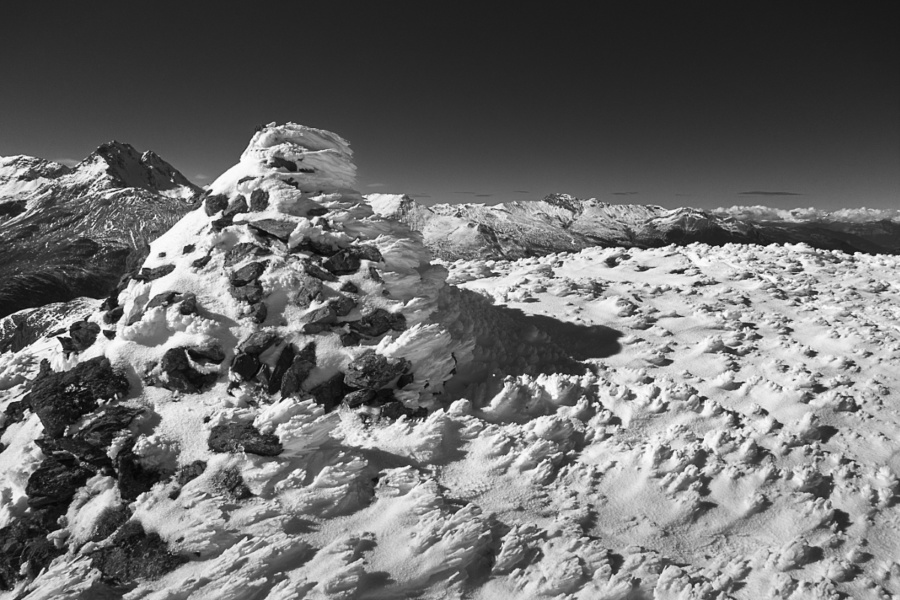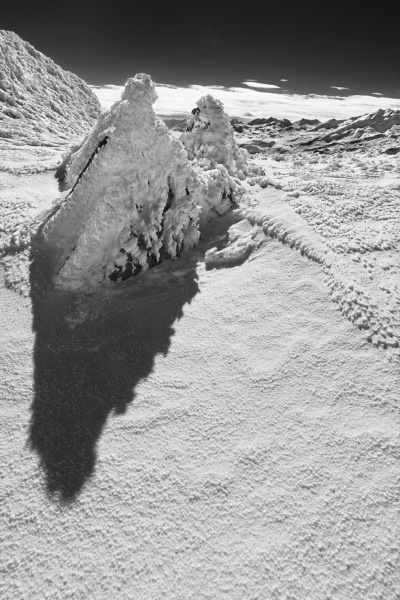 A little road leads from Sur up almost to Alp Flix. The only parking lot (quite expensive compared to what the neighboring communities are charging) is about 800 m in front of the first houses at 1925 m above sea level.
We follow the signs to Piz Colm. Today we only want to go up to the Falotta hill, it means to conquer 575 meters of altitude through untracked snow. It's been a few days since there was a fair amount of that white stuff. When the wind was strong, the snow was moved, so that there are enough places where the grass can still peek out. The hiking trail is not always easy to be seen, but most of the trail markings are easy to detect.
From Falottapass it is only 50 meters in altitude up to the corresponding summit.
The view is great for such an easy hike: Piz Platta and Forbesch on the opposite side of the valley, Piz d'Err, Piz Calderas, Tschima da Flix and Piz d'Agnel in the east. Behind these, we know: There is the Chamanna Jenatsch mountain hut, which, your fitness permitting, can also be reached from Alp Flix.
To the south, the view extends to Bergell.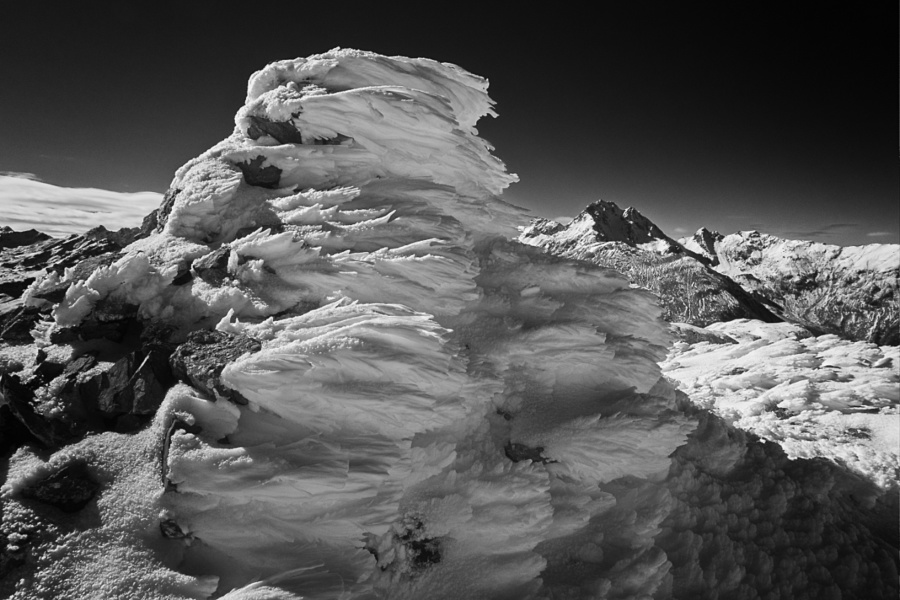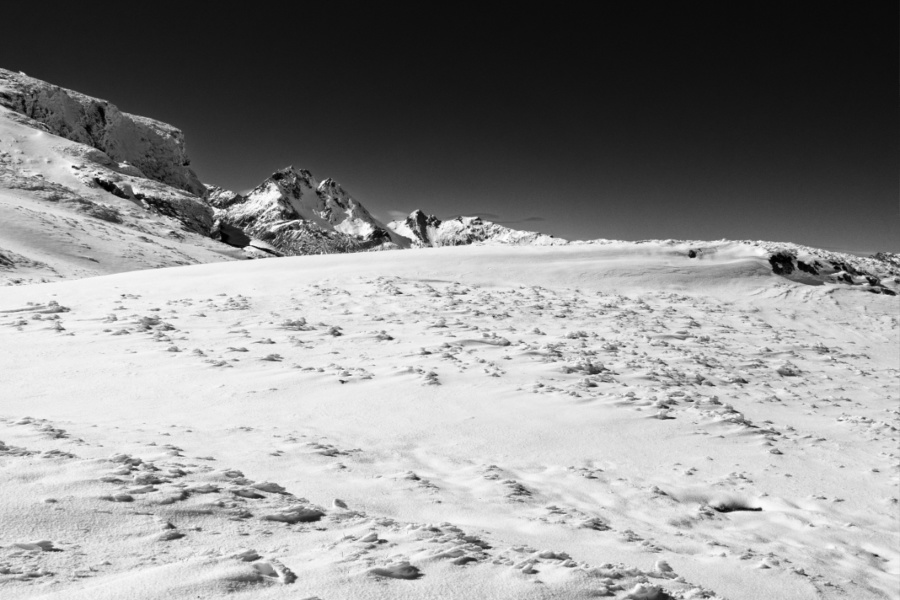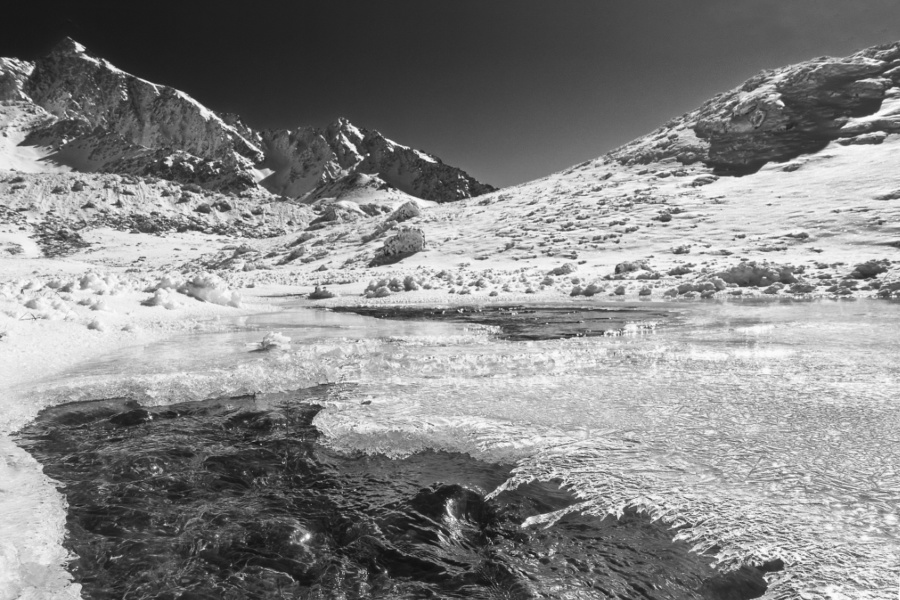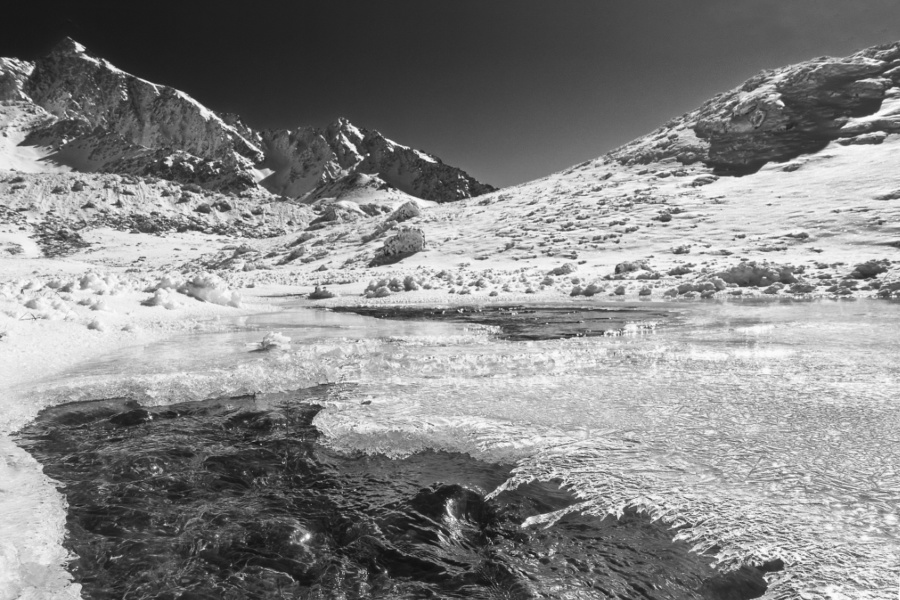 Il a fait frisquet pendant la nuit, flaques et ruisseaux se sont couverts de tous leurs joyaux.

Sans mouvements, presque …
… ou coulant encore vers le fond de vallée